Post by srr on Apr 24, 2022 9:11:05 GMT 8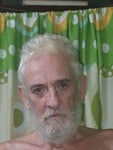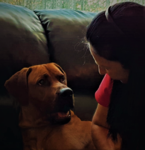 How easy is it now, to declare any fresh strong corona virus/cold going around, a '
new potentially deadly pandemic
', since the world's been trained to accept such declarations as gospel, from '
the gods of science
', who '
have the power over our lives & deaths in their hands
'.
Meanwhile, more than 7 weeks after what should have been a simple clean out, stitch or few and moon boot to have fixed weeks ago, I'm still struggling with healing what is still a not healed over wound because the Govt using 'Covid' to sack so many doctors & nurses who refused to sell their voodoo, left a hospital so understaffed that they couldn't cope with the most basic of care.
Oh and what was the response from all those
charming, Christian ladies
at Dover's Cat and other Sellers of Blind Obedience To Govt Mandates?
Various forms of, '
Shut Up. Who cares. Didn't happen. You're lying. Ha Ha, Good. Suffer.
' and '
Shut Up.
', as was fully expected from such committed, Sellers Of Propaganda Pushing Unthinking Compliance With Govt Mandates.
Like the devil, they sure can quote Scripture but hell, don't they hate God's Living Word.
That is no good your lack of healing
srr
.
When modern drugs don't work don't forget what worked on horses in the way of safe application of compresses.

It wasn't until 5 weeks in when the dressing got wet and came off at home that I got close enough to seeing it with glasses on, that I saw how bad it was & slowly it was healing, but the next week was when it first started to turn around.
The beginning of the, '
Thank God they didn't kill me
', slippery slope to months of agony was
Covid Mandates not allowing me to have anyone with me
during my many hours of waiting for treatment other than yet more mind scattering, heavy duty pain killers.
This meant that I simply forgot
why we called an ambulance in the first place; to have the thing cleaned out and stitched up.

They did neither!

They didn't even clean the area but bandaged & plastered over it.
By the time I saw my own doctor (4 days later; the hospital said I could wait a week),
infection had already set in because the hospital also failed to prescribe me antibiotics, for a puncture wound into a vein made by a garden soil covered jagged rock!
And now suddenly the Govt says nurses & doctors don't have to be jabbed.
I wonder how many others were seeking redress for deaths & serious injury from Govt (because of Govt. Covid Mandate Caused Gross Understaffing), before Govt. decided '
the science said
' that patients could be treated by the intelligent, thoughtful & caring Un-Jabbed.